assalam kengkawan! ada lagi persoalan nih. arini penuh dengan persoalan. guestbook tak wajib kan? tapi patut ada tak?
mula2 memang aku pikir nak ada guestbook. tapi, bila dipikirkan balik, buat majlis kat kampung. ada ker orang nak p tulis guestbook aku? kang kosong jer buku tuh kang. and setakat ni memang takde setting untuk meja guestbook. camner ek? patut ada ke? nak kene cari guestbook yang lawa plak nih.
kalau macam yang kat bawah ni, menarik jugak ek. kene DIY la, tapi rasanyer boleh DIY. cume terpikir, camner plak orang nak tulis ek?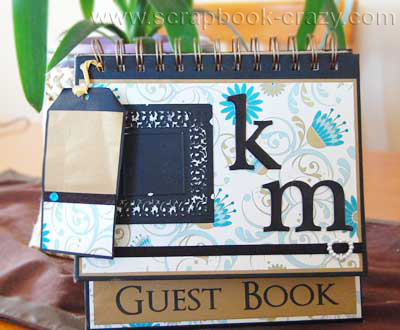 ni pon rasanyer senang jer nak buat nih. tak payah setup sangat dah. tampal jer kat dinding kan?
yang ni cute kan? tapi, kesian plak my guest, kotor la tangan dorang nanti. tapi serious, simple but cool!
nih pon cool kan? owh, banyaknyer yang cool. pening mau pilih
ni memang senang giler. just buy any basket, deco it, provide cards and pens and some instructions dalam frame. settle!
senang jer nak buat guestbook sebenarnya. tapi, tu la. tengah pikir lagi nih, nak buat ke tak. cost die, kalo yang simple2 tu, tak mahal sangat la rasanya. tapi kena ada kreativiti sket la. hehehe. so, camna nih? perlu ada guestbook tak?
source from google unless stated